Regular price
Sale price
$0.00
Unit price
per
Sale
Sold out
Shampoo without sulfates, parabens, or silicon
Conditioner without sulfates, parabens, or silicon 
Softener for soft and manageable beard & hair
Ingredients
Biotin:
Biotin is an important B vitamin that plays a crucial role in the hair growth process.
Applied topically, biotin increases the diameter of your existing hair, thickening your beard, and providing a fuller appearance. 
Topical biotin strengthens your hair follicles and the surface of your hair strands, resulting in more durable strands with less breakage and fewer split ends.
As a topical application, biotin nourishes your hair follicles and prevents shedding, while revitalizing and improving the appearance of your weak and damaged hair.
Keratin:
Keratin is a basic protein building block of hair, that increases the strength of your scalp & facial hair to give it a fuller appearance. Additionally, keratin makes the roots of your hair stronger, which provides a reduction in shedding and accelerates growth, while promoting fullness.
Vitamin E:
Vitamin E moisturizes exceptionally well, reducing dryness and preventing dandruff, "beardruff", scalp itch, and beard itch. The antioxidant properties of Vitamin E reduce the amount of oxidative stress and free radicals that cause the hair follicle cells to break down.
MSM:
MSM (methylsulfonylmethane) is a sulfur-rich compound with anti-inflammatory properties that forms bonds essential to strengthening the hair and influencing growth. MSM is vital for thick hair and a thick beard, as it increases growth/regrowth, thickness, and softness.
LCLT:
In 2007 LCLT (L-Carnitine L-Tartrate) was scientifically proven to have beneficial effects on hair growth.* LCLT stimulates growth by up regulation of proliferation and down regulation of apoptosis in follicular keratinocytes. LCLT (L-Carnitine L-Tartrate) has positive effects on scalp hair growth, is a safe treatment in the management of androgenetic alopecia and other forms of hair loss, promotes new vellus hair growth, and accelerates the maturation process of the beard.
Algae Extract:
The omega-3 and omega-6 fatty acids in algae extract promote hair & beard growth and thicken the individual hair strands. The antioxidants in algae extract do wonders for the skin, further increasing healthy growth, decreasing flaking, and adding more shine & volume while reducing inflammation.
Castor Oil:
Castor oil stimulates growth and increases circulation to the follicles, nourishing them, strengthening & protecting your scalp and facial hair strands, while the fighting off bacteria & fungi to prevent damage to your follicles.

Peppermint Oil:
Peppermint oil promotes hair & beard growth by inducing an early anagen stage and increases vascularization of dermal papillae. Essentially, it enhances blood flow and helps bring more nutrients to the hair follicle, allowing it to grow in fuller, healthier, and faster. Not only does peppermint oil make your hair & beard grow faster and thicker, it also increases the amount of activity of the hair follicles. In essence, hair follicles don't all grow at the same rate or at the same time, but with PEO it is possible to jump start additional follicles into growing out, which makes your hair & beard appear thicker, faster, due to the increased hair follicle density. The cool soothing nature of PEO will also calm any itch that may come with new hair & beard growth, while the anti-microbial properties are proven to be one of the best natural remedies for acne and skin irritation.
In 2014, Korean researchers in collaboration with Hyundai Pharma studied the effects of oil on hair growth. Comparing peppermint oil to minoxidil, the results were certainly stunning!
In the beginning of the study, 20 male mice were shaved on their dorsal area so as to standardize the telogen phase for all. The mice were then split into groups with two of the groups receiving a topical application of either:
Minoxidil; or
Peppermint Oil
The application was done six days per week for a total of four weeks.
Both minoxidil and peppermint oil saw positive hair growth from week 2, which continued through the entire four weeks, and both the minoxidil and peppermint oil groups of mice were in the anagen phase of hair growth even after four weeks. However, peppermint oil was clearly dominant when compared with minoxidil. 
While peppermint oil and minoxidil were close in the first week, peppermint oil quickly took the lead in terms of hair growth subsequently. In fact, the gap between the two treatments only continued to widen as the weeks passed to reach a massive 60% at the end of 4 weeks between peppermint oil and minoxidil.
As concluded by researchers, "peppermint oil effectively stimulated hair growth in an animal model via several mechanisms and outperformed a minoxidil solution of the same concentration by 60%
Shipping & Returns

FREE Shipping and 100% MONEY BACK GUARANTEE
Share
View full details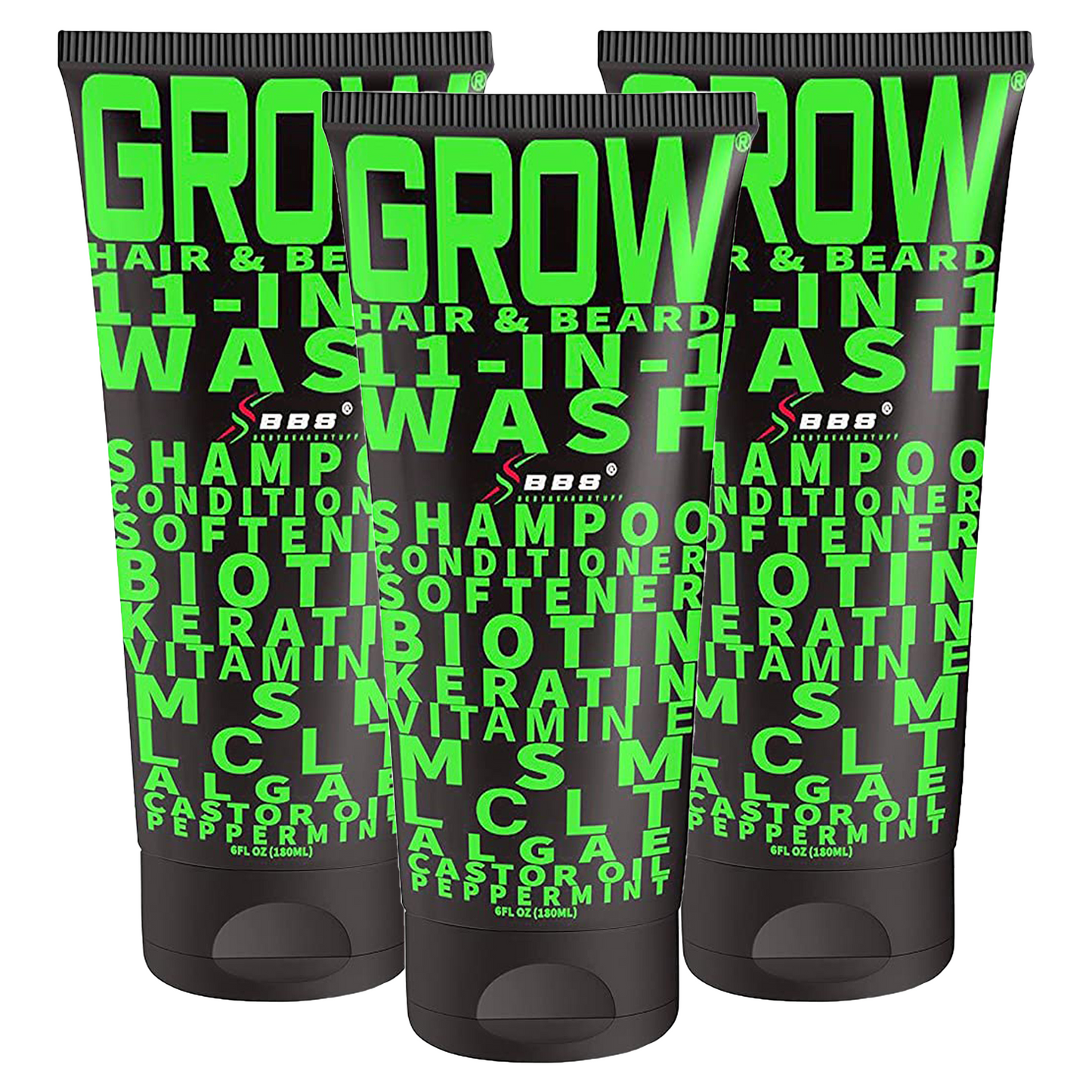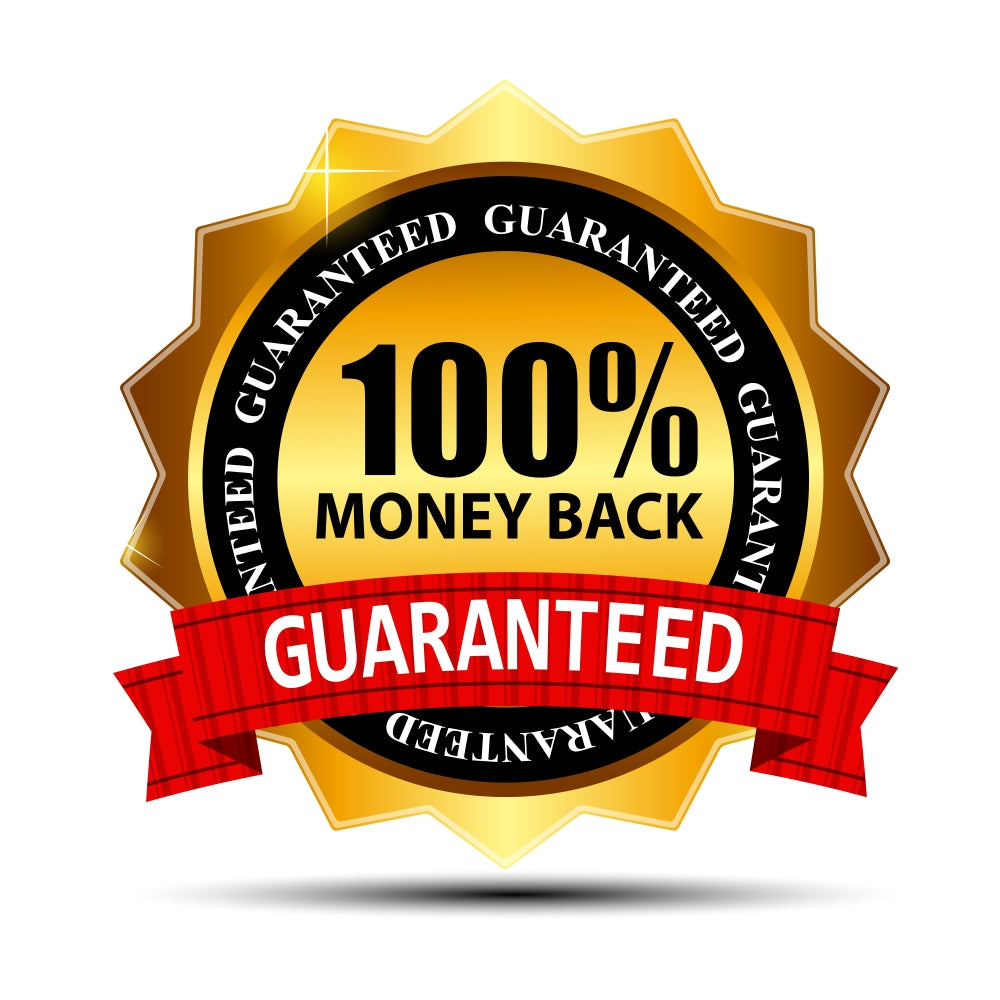 100% MONEY BACK GUARANTEE
At Best Beard Stuff, we don't just make claims, we GUARANTEE them! If you are unsatisfied with our beard & hair growth oil for any reason just return the unused portion within 30 days for a GUARANTEED full refund! No questions asked!